Today there's a very important primary happening: the Pennsylvania primary. For those of you who don't know, I'm a PA native and had lived there for most of my life up until June 2007, when I moved to NY to take a job in publishing (and to subsequently drive the Mets fans at work crazy with my Phillie-fied cubicle and constant yammering about these strange people called BILFs). So the Pennsylvania primary is a topic that's important to me, because I like PA and many people who reside there, which means one thing: I don't want PA voters to fuck this thing up.

PA residents, I'm not going to suggest or tell you who to vote for. It's a personal choice, one that only you can (and should) make for yourself. But I am going to urge you to go out there and vote if you're registered to do so. And if you're planning on voting, please make sure you've done your research--make sure you've read up on the candidates' opinions on the issues that matter to you, and that you've listened to a few speeches by each candidate, etc. This is especially true if you're on the fence about which candidate to vote for.

Okay, now that I've gotten all the diplomatic-sounding stuff out of the way, I will freely admit that the rest of this particular blog entry is NOT going to be fair and balanced. Deal with it. :)

This primary is particularly important to Democrats. Obama and Clinton are more or less neck and neck, with Obama retaining a slight lead in delegates over Clinton. This year, Pennsylvania's primary does matter.

If you've been reading this blog for a while, you might have noticed that I'm an Obama fan and not a Clinton fan. I respect the fact that Clinton's a really smart person. That doesn't mean I feel she'd be the best choice for the Democratic nominee for President. I don't particularly like her personality. I think she has the potential to piss off foreign countries just as much as certain Republican presidents have. I think that too often she uses her intelligence to try and twist facts in her favor. I think sometimes she lies. I think she likes to use some abominable types of scare tactics to get people to be afraid to vote for Obama.

I don't think Obama's perfect. But as far as these candidates go, I believe he's the best choice. This country needs someone who's going to do a decent job at mending relationships with foreign countries. We need someone who is eloquent and, most importantly, candid. We need someone with new ideas. We need someone with the passion to change things. I'd much rather trust the somewhat green Obama to start changing this country than trust Clinton to change it. I think Obama understands my generation (I'm in my mid-twenties) better than Clinton does. I think he can motivate my generation better than Clinton can. And I think Obama wants to end this freakin' war--you know, the one for which Clinton herself voted!

I'm going to leave you with a few little political gems to peruse at your leisure. The first is a link to a blog entry on Michael Moore's homepage. He endorses Obama. This is my favorite part of what he says:

"There are those who say Obama isn't ready, or he's voted wrong on this or that. But that's looking at the trees and not the forest. What we are witnessing is not just a candidate but a profound, massive public movement for change. My endorsement is more for Obama The Movement than it is for Obama the candidate. That is not to take anything away from this exceptional man. But what's going on is bigger than him at this point, and that's a good thing for the country. Because, when he wins in November, that Obama Movement is going to have to stay alert and active. Corporate America is not going to give up their hold on our government just because we say so. President Obama is going to need a nation of millions to stand behind him."

Read the full blog entry here:
http://www.michaelmoore.com/words/message/index.php



If you haven't seen Baracky yet, you HAVE to check it out. Especially you Philly folks. View it here:
http://www.youtube.com/watch?v=RyhIBXNfqMA



And, finally, here are some amusing pictures I created over at that cheeky little
"LOLcats" site
(the one place where bad grammar is acceptable and encouraged!). As I said, they're not fair and balanced, but hopefully you'll find them entertaining...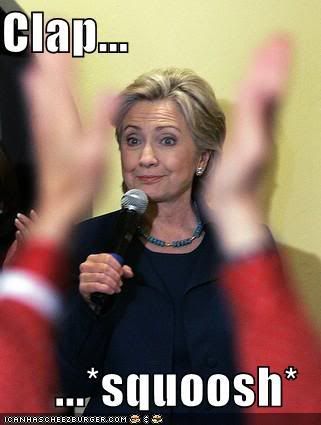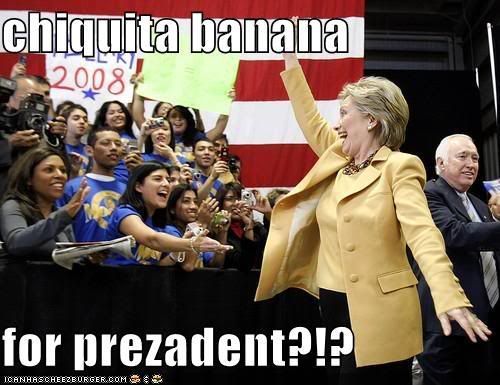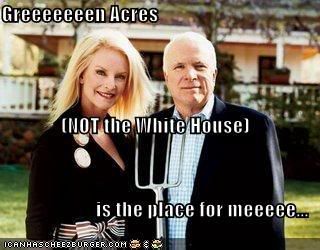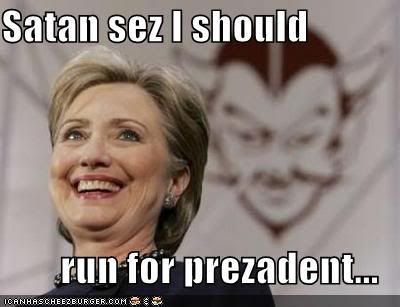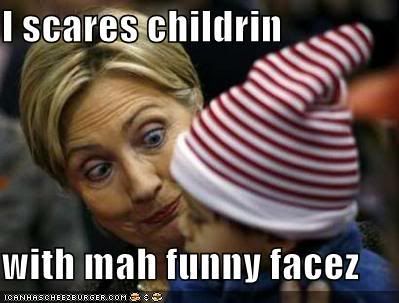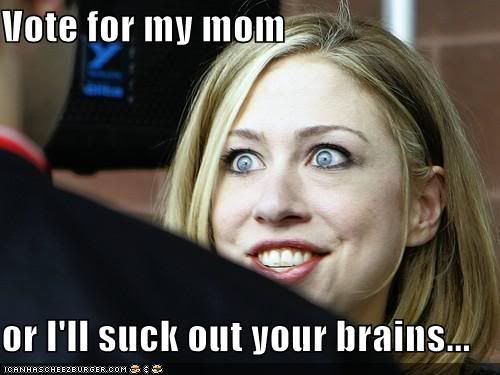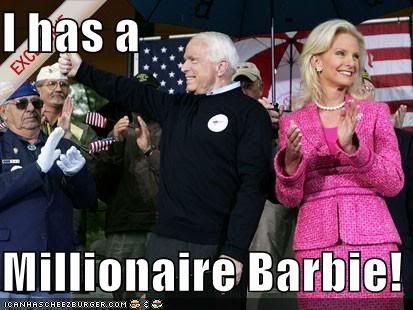 At least we don't have to deal with this crazy guy anymore...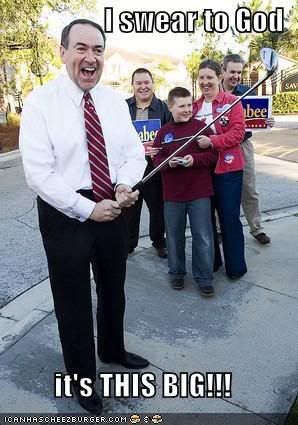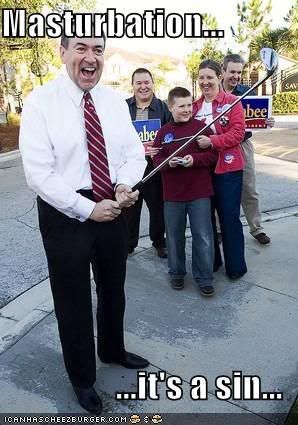 This one's my favorite...